FROM CHAIRMAN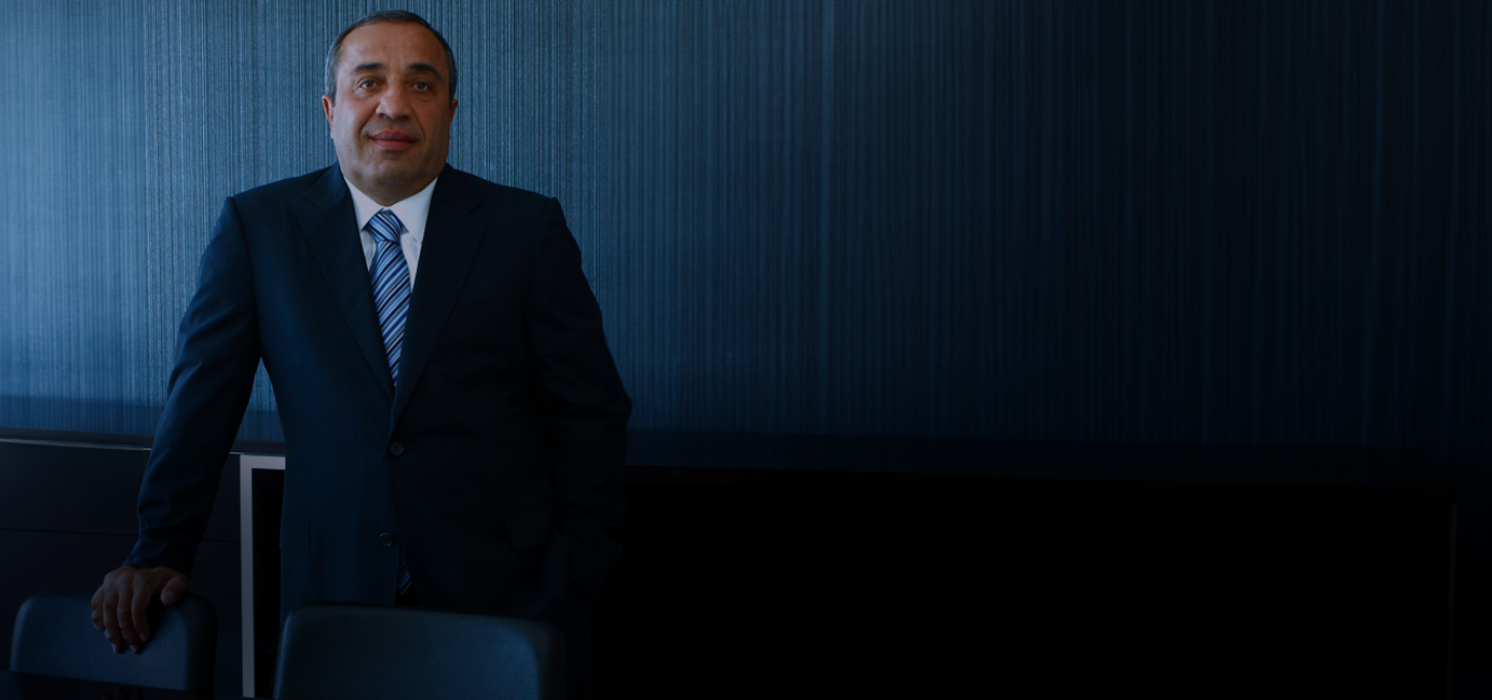 WE HAVE ABSOLUTE CONFIDENCE IN OUR BRAND AND OUR COUNTRY!
Established in 1979 as Tamyapı and operating under TAŞYAPI brand in Turkey since 185, this brand should definitely have a story to tell as it continues to achieve to perform many outstanding projects in Turkey and around the world.
First ourselves, then our family, village, town, province, country… Turkey should develop and provide service for humanity. This is how we can summarize the initial grounds of our success story, which we weaved knot by knot for years. We have worked day and night for 42 years to that end. And we will continue to work and produce as long as we breath. We will produce energy, build houses and enable people to have a home. We will invest in industry, environment, agriculture, tourism, office, health facility. We will build roads so that Turkey could get closer with the world, we will build bridges, we will construct educational institutions…
From the first day onwards, all projects of TAŞYAPI are the projects to provide added value to the national economy.
"The TAŞYAPI brand is like a big family with all its elements. This family includes thousands of site workers. It means that we are talking about a brand which positively contributes to the lives of thousands of people.''
I wouldn't have exaggerated if I defined my colleagues at TAŞYAPI family as loyal, devoted, honest, hardworking, sincere, who have sense of belonging, that believe in their country and its well-being. With the advantage and self-confidence, we render service for our country and humanity in all sectors, we operate from energy to health, tourism to food, substructure to dwelling production
Regardless the industry in which we provide service, no matter what we produce, that work is our debt of honour. We should do our best. We live for our work and our business. We carry out our business fondly and with love. We love making people happy.
The biggest aim of TAŞYAPI brand is to contribute to the development of State of the Republic of Turkey. I am dreaming of a Turkey in which per capita income is over 30 thousand dollars. The young should maintain their lives as individuals who can afford to buy a car and house, get marry and that are not afraid of having a child when they graduate from school. My entire struggle is for this to come true.
TAŞYAPI is a company, which respects law, performs quality work and makes no concessions on honesty. Nobody attempting to prevent the investments of TAŞYAPI brand, nothing told or to be told, no actions taken or to be take by any institutions and organizations will deter TAŞYAPI from its blessed target to provide service for Turkey.
WE HAVE CONFIDENCE IN THE FUTURE OF TURKEY
Growth and service of TAŞYAPI to bigger masses will only be possible with the growth of national economy.
I would like to point out that we will witness the speed of development in Turkey together in the near future. As TAŞYAPI, we all the time had confidence in Turkey and continue to count on.
In any country of the world; there is no other self-confident nation, which handle their bag and globetrot, look for investment and production facilities.
Turkey will be the center of attraction of the world and rated with the investors in the recent period thanks to strong labour potential, working democracy and rule of law principle.
Construction sector will be the brightest sector of Turkey in the next 50 years. Here ''squatting'' concept will be determinative, which is the reality of a period for 100 years. Yet, it is now time to transform shanty houses. With this in mind, we, as TAŞYAPI, will collaborate with the engineers, architects and investors and build more durable living quarters in compliance with the architecture of new century based on technological facilities of the age.
Just as we proudly utilize the works, created by our ancestors for centuries, our grandchildren will also make use of the recent works to be built today with the same confidence after many years.
TAŞYAPI IS ALL AROUND THE WORLD
TAŞYAPI brand didn't only make investments in Turkey since the first day, on which it set off, but it also successfully completed its projects in the major countries of the world such as Iraq, Russia, Kazakhstan, Dubai and Africa, thus it both contributed to Turkey economically and demonstrated all world what Turkish people can overcome with sense of responsibility.
These will be accompanied by our investments in Europe and America.
OUR TARGET IS 100 THOUSAND EMPLOYEES
As TAŞYAPI, we provided service four our country and nation yesterday, we continue to serve today and we will continue to carry out this task tomorrow as well. In this respect, it will make me rather happy to see 100 - 150 thousand happy TAŞYAPI employees with quality life standards.
Best Regards…
Emrullah Turanlı
Chairman of the Executive Board